Mercury Project Office, Inc. - Case Study
Easy to generate the document, easy to change design.
That's was the reason to adopt Report Engine 2 to our system.
Design report layout in 30 minutes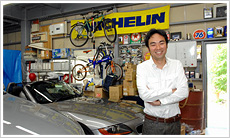 We are professional company on advertisement in many ways, and had adopted OPROARTS for our business progress review after closing opportunities. However, we were eager to have more handling on our business routine. For example, split invoice issuance for each opportunity, controlling of tasks for opportunity process, issuing invoices in the customer requested format etc. In that time, what we came to know was Report Engine 2.
Everything can be done on Web, in addition to one button click for retrieving data from Salesforce, we only needed 30 minutes to design the report layout. This was something that we were truly amazed. After adopted Report Engine 2, we had expanded our document to have business know-how, complex calculation generated with one click, etc. and Report Engine 2 became a tool that we need on our daily business operation. We will be far more using Report Engine 2 in different document scene.
Main Effectiveness
Layout design in 30 minutes
Complex calculated report in one click
Mercury Project Office is introduced in Salesforce as a case study
[Case Study Movie] Effectiveness of Salesforce is shown in increase of revenue and profit which motivate employees and as a result, improved providing better service to customers.
http://www.salesforce.com/jp/customers/stories/mpo.jsp
Product
* Please be noted that customer information stated here is as it is at the time of publication