AEON LIFE Co., Ltd. - Case Study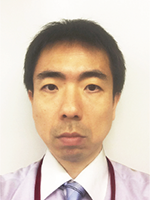 Mr. Shuichi Tsuchiya,
System Manager
Administation Department
Industrial structure changes, large and crowded main cities, and aging populations require suitable funeral directors and cemetery. Demand of valuable and suitable products are met by AEON - the leading consumer company group. With its large and wide experiences, AEON provides 'AEON's Funeral' using all the know-how. Fixed and clear pricing and high quality service deliver the trust and confidence.
AEON LIFE Co., Ltd provides 'AEON's Funeral'. We have interviewed Mr. Shuichi Tsuchiya, System Manager, of AEON LIFE Co., Ltd. on OPROARTS which support their system to offer customer inexpensive yet high quality services.
Funeral Business which Pricing is the Black Box.
You may noticed if you have experienced the funeral arrangement in the past that fee for the ceremony is not clear and it often happens the quotation and invoice differ.
In despite of that, 'AEON's Funeral' does not have any additional charges, and all the fees are standard country wide, therefore it allows us to provide high quality services.
As a structure, we have own quality standard and only the funeral directors who pass these standards can get our customers introduced. In this way, we can maintain the standards. Marketing is done by AEON Group, therefore the partners (funeral directors) reduce their sales and marketing expenses, as a result, they can provide the quality funeral service at low cost.
The call centers which are connected to our company and partners by Salesforce, various kinds of documents are interconnected. As a nature, demands and needs increases for report. In fact, we had a reporting tool earlier but it was not enough to meet with customer's requirements and we needed the system which is more flexible and expandable.
Flexible and Secure, Many Ways to Deriver!
There were 3 major issues that we needed solutions.
Firstly, easy integration with Salesforce and connect data in and out without problems. Among the documents we have, there are business documents that are sent to customers. Our employees requested to get these documents from Salesforce. Documents consist of information of funeral parlors in different cities with many images. We were controlling images in Salesforce earlier, however it was costly.
Secondly, security controlled PDF file. We send the information to partners by Email, and therefore we needed to arrange security setting every time we mail, which was not cost effective.
Finally, supporting fax delivery. Due to the type of business details, there are customers who prefer receiving information via fax than Email. If we need to print and fax manually, it is certainly not cost effective neither. There was only OPROARTS which could integrate with Salesforce seamlessly, support PDF security and offers different delivery methods.

Loaded with Attractive Functions for Expansion
We are still new with OPROARTS but we hear positive comments and huge improvement in daily operation. Since we have various types of reports and documents, the impact that OPROARTS gives will be large. In near future, we would like to expand the service such as 'Posting Service' and 'Barcode Print'.
Major Effectiveness
Integrate with Salesforce seamlessly for easy data transfers.
Generate security supported PDF automatically.
Various delivery methods such as fax. Customize support for user's needs.
Product
* Please be noted that customer information stated here is as it is at the time of publication