LIFULL Co., Ltd. - Case Study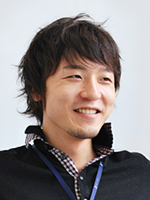 Mr. Saito,
Technical Group Manager,
Contents Marketing Unit
HOME'S Marketing Division
LIFULL Co., Ltd. is a company providing 「LIFULL HOME'S」which is real estate/housing site with No.1* volume listed. According to user's request to see the properties in properly formatted PDF print, they have designed with OPROARTS.
We have interviewed Mr. Saito, Technical Group Manager, Contents Marketing Unit, HOME'S Marketing Division of how OPROARTS is assisting them which is contributing usability widely.
*Research and Development (dated March 16, 2015)
http://www.rad.co.jp/news/date/2015/3823/
No.1 Information Site Pursuit Usability
The site we run 「LIFULL HOME'S」 for real estate/housing proud that it number of listing amount, usability and number of users are No.1 in Japan. We have an 'element' in our site, and that is 'PDF download and print' function provided by the OPROARTS. Once we conducted the survey to the customer, on how to find and select the interested property.And we came to know that customers like to print the 'flyers, brochures' and compare those when selecting the property. This idea has given us to allow user to select interested property and let them print the floor plan, exterior, etc. from the internet and print for comparison. However, when we tried to arrange from the existing system, lacking on the appearance was bothered and we thought this has to be done by PDF. The reason is PDF supports multi platforms and any leading web browser and it suites to our usability. There was only OPROARTS which support our requirement.

What PDF Customer Expects
It was not that just PDF print we were aiming. First subject was to achieve creativity suitable per property. In order to achieve this, we had to have separate templates for lease or selling apartment. Secondly, even property type is same, depending of the amount of information, number of characters and image could differ which had to fit in to the template without unnecessary spacing. For this, we had to use expression to control character's size and places according to the amount of information. Thirdly, real time information was definite.Finally but most importantly, displaying maps and QR code at the same time was major issue. Map is the location to show the property location and QR code consist of information from the nearest station to dealer's address readable by mobile device. With all these functions, we have achieved what we wanted to provide to our customer thru 「LIFULL HOME'S」.
As a Partner for Evolution of Services
We are receiving twice more call inquiry, and printing request reached to 3,000 times. Immediately we have changed OPROARTS licensing to no limit. There could be users think OPROARTS is reporting tool for enterprises, but it does support for consumers like what we are experiencing. We would further like to make an evolution our site – 「LIFULL HOME'S」 together with OPRO Japan.
Major Effectiveness
Achieve the complex PDF requests!
Double the call inquiry
Print request to 3,000 times!
Customer Usability increase!
Product
* Please be noted that customer information stated here is as it is at the time of publication