Cybertrust Japan Co., Ltd - Case Study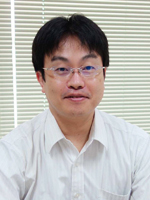 Mr. Tatsuya Yamaoka
Information System,
Administration Department
Cybertrust Co.,Ltd protects establishments from hidden risks in the network such as fishing fraud, information leakage etc. As a national leader of authentication market. they have been providing PKI(public key infrastructure) solution, SSL server authentication issuance/approval, management security service, and device confirmation and management service etc., all kind of security needs are available.
We have interviewed Mr. Tatsuya Yamaoka, Information System, Administration Department of Cybertrust Co., Ltd on challenge of Microsoft Dynamics CRM and OPROARS integration to achieve customer information batch management and internal control simultaneously.
Multiplatform "OPROARTS"
It is about 3 years ago we introduced OPROARTS. We used to have a culture that each department that require application for work select, develop and run. Process administration department at that time had decided to get CRM system and OPROARTS for sales management and report generate performance.
And since this year, in order to deepen customer relationship, we have decided to shift the current core system to Microsoft Dynamics CRM. At that stage, same request had come up as previous system. Quotation and order form in PDF have to be able to issue from system directly, and other function which I commented below was important. With Microsoft Dynamics CRM's standard function, it is not possible to achieve and since OPROARTS' server does not run down like other API service, we have decided to go with OPROARTS.

Flexibility to support details of requirement
Superiority of OPROARTS I think is that flexibility to support any kinds of requirement. For example, we required to meet following element this time.
Relate to CRM's approval function, depending on approval or not, seal on the report has to be switched automatically
Hide header from 2nd page onwards, and other flexible layout designing
Function to display price item automatically depending on merchandize
Our conception 'with trust', we are strengthening in internal control.
For example, when submitting a quotation to customer with company seal, in order to avoid iniquity, we have to get superior's approval who has authority on decision making. In other hand, for the sales representative, they want to submit the quotation as soon as possible.
With OPROARTS, by integrating with CRM, they can get seal on the spot. Even the account person is off duty, by applying/approving by mobile device, you can get company seal whenever, wherever. Although items to display in quotation differs based on merchandize, it automatically select items to display in report by merchandize, without having difficulty, a professional looking report can be sent to customer no time.
The trustable system which the company who provide "Trust"
Currently with OPRO's support, we are developing to store report in "Memo" automatically when report is output. By this we will be able support Microsoft Dynamics CRM's "Audit log" function. With this achievement, our company's internal control will be further strengthening.
We are convinced to provide our customer the unchangeable "Trust" continuously.
Major Effectiveness
Stability of 99.99% in 8 years of service!
Flexibility to support various core systems!
Easy designing which relate to customer's satisfaction!
Expansion to meet individual needs such as internal control!
Product
* Please be noted that customer information stated here is as it is at the time of publication