Ecotec Co.,Ltd. - Case Study
Achieved 180% revenue increase vs previous year in newly build division. The best product, to Suitable Customer, when Best Time, with Best Price.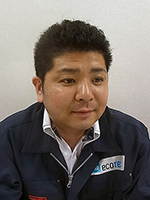 Mr. Daisuke Ito,
Director
Ecotec Co.,Ltd. is well known as a solution for flooring. Originally they were veteran for leather production, however, when they have applied the UV coating technology to flooring, they have expand their business and they became now leading company of floor coating. Their satisfied customer counts over 6,000.
We have interviewed Mr. Daisuke Ito, Director of Ecotec Co.,Ltd. who for the consideration to operating process of Salesforce and OPROARTS.
Unification of process from quote to ordering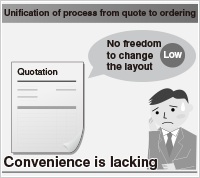 When our UV floor coating technology had become firm, we were getting orders from schools and public facilities by visiting and promoting our service. Later, to increase and expand our business, we have gone into toB and toC business.
Whilst sales were expanding through internet promotion, the company was facing to the turning point of growth. Sometimes we received over 1,000 orders a month and we were handful with much issue with previous systems such as server getting aged and support for BCP. When we introduced Salesforce into our system, many issues had been managed but reporting area still remained the subjects. During that time, we met with OPROARTS.
Sales promotion according to business requirement
Salesforce itself provide reporting system, however, the convenience of report is not up to expectation. We cannot modify the layout easily so, we had hard time to create quotation as we used to, and also efficiency of entering was lacking. Despite of this, OPROARTS was user friendly to enter data and also we can change layout freely.
Furthermore, it gave us huge profit making opportunity. By entering the cost to product master, each opportunity shows the gross profit. It gives us opportunity and flexibility to make pricing based on the market needs such as airline carrier does. We can always view the profit ratio and as a result, we have reached to 180% increase in certain division.

Deploy the system to nationwide
We are now preparing the reports to be used for partners nationwide. There is no worry when we are dealing with OPROARTS as their support service is one of their efficient services.
Major Effectiveness
Steady gross profit ratio
Maximizing orders
Easy input process
180% increase vs previous year in certain division
Product
* Please be noted that customer information stated here is as it is at the time of publication