IVY GARDEN - Case Study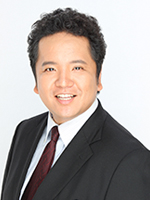 Mr. Shun Suzuki,
President
The IVY GARDEN's 2nd CEO who has taken over the responsibility from his father are very proactive and has been looked for the landscape gardening which matches with current era. They have been winning 4 consecutive years in Kanagawa prefecture, landscaping competition. By using cloud, effective business process has been achieved and, with the know-how he leant, they are now offering consulting service to CEOs who are in similar environment.
We have interviewed Mr. Shun Suzuki, President of IVY GARDEN from introduction to operating stage of OPROARTS.
Automate business process
The company I took over from my father was common landscape gardening company. 'What I can do for my father' is to be successful more than my father. This was in my mind all the time and I thought that I should forget about the old, outdated method and make a company new, following the trend. First of all we demolish our office and obviously build brand new office. Not only the furniture, equipment, but maximizing Internet was in my mind. That's was when I came to know OPROARTS.
Create system for employees to function as employees
When we stated to deal with customer using Internet different employees were handling from quotation, agreement, outsource, invoicing, receivable payment. As a result each employee's concern of responsibility was getting lesser and lesser. Finally issuance on invoices got delay or somewhere in process stopped or lesser responsibility each employee was feeling.
Here come OPROARRS Prime. When relay the work from people to people, somewhere error can be happened. However, if every process is done by one person from quotation to issuing invoice, the person will be more responsible and other employees will be free from miscellaneous work and concentrates on own responsibility. Needless to say, reducing cost was of course achieved, but OPROARTS had given us 'time' for employee to concentrated on own work.

A Partner to grow without it...
Small and medium enterprises (SMEs) has limited employee, therefore, employees should do what only employees can do. If there are matters that computer can do, we should make use of it. OPROARTS was an eye opener for us. OPROARTS supports us for the area where we thought only human can do, such as simple process, but now it dose print and posting business document for us. It is a partner for us without the company cannot grow.
Major Effectiveness
Delay of business process is supported
Improve work quality
30% less workload
Product
* Please be noted that customer information stated here is as it is at the time of publication