PERSOL PROCESS & TECHNOLOGY CO., LTD. - Case Study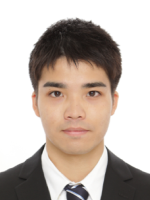 Mr. Takemoto
PERSOL PROCESS & TECHNOLOGY CO., LTD.'s slogan is to `Create joy to work together` and has been working on to make organization to provide workers the joy to work. Since 2016, together with OPRO Japan, challenging to solve customer`s problem by solution grounded `AppsFS` mainly. Today, we have interviewed on effectiveness on `AppsFS` by sharing customer portfolio that is providing temporary engineers and contract service of designing development for manufactures.
The Latest Sales Management System Developed by One of the Best Japanese Total Temporary Employment Service
Customer was in need to shift the widen profitability and trust business by complying modification of outsourcing rules. Apparently outsourcing and IT industry were facing big difficulty to `keep human resource` and sometimes there were troubles within the company. We have proposed AppsFS aiming visualize project`s profit and information management of registered staff which are basic requirement on operating business. Customer had understood that our tool is fascinating in existing tool`s function and costing and the project has begun.
In order to solve the problem, the goal we with OPRO set to develop `template for human resource service industry` which is valid to any type of customers related outsourcing and contracting business. Major essential requirement was 4.
1. To provide management item a standard, this is specialized to labor (Outsource service) providing business.
2. Prepare report template that is for all purpose with flexibility for modification of rules.
3. To make available business trend analysis, sales・cost・profit, and visualize each KPI.
4. The tool easy to use and `enjoy work` for users.
In order to achieve this, added outsource service function with our template group know how to the AppsFS that includes functions such as `project management` `account information` `item・parts list` `worker management`. Also 18 report templates were prepared by OPRO that is labor outsource contract, labor outsource notice related to this function. By integrating upgraded AppsFS with our HITO-Talent and Account Management System, which visualize labor information, the system was evolved to the solution which supports 50 functions as a standard out of expected 61 functions.

Business Effectiveness Guarantee, New Fighting Power
We think there are companies still using Excel and papers in area of opportunity・contract management, result management, project profit and loss, outsourcing and each report management. If information control is still Excel or papers, not only unable to visualize project`s profit and loss but it is a fact that unifying business also become difficult. In this case, the customer managed all mentioned information on AppsFS, visualizing project` profit and loss and unifying business process, they have achieved business efficiency dramatically. 30% in invoicing task, 20% in contracting administrator and 15% down of man-hour are anticipated.
Actualized `joy to work` with AppsFS
Through this project, we have once again felt that establishment in outsourcing・contract business do not require having great lead in middle・back operation. Establishment should invest in marketing, sales and requirement to increase competing power and if invested millions to system, we feel that it is extremely difficult.
In order to do so, avail template which can materialize `low cost・short period`. The total target is to realize `sales management system ready in 5 days`. We, together OPRO, hope to change industry by providing `joy to work` which AppsFS achieves for all customers with business related human resource.
Major Effectiveness
Major progress can be covered by the standard functions and achieve sharing work progress
Visualize project` profit and loss or integrate to third party
Reduce workload of each division and increase work progress dramatically
Product
* Please be noted that customer information stated here is as it is at the time of publication