Prime Solutions Co., Ltd - Case Study
OPROARTS Utilization in Law Firm
~One stop solution from process estimation control to issuance of invoice!~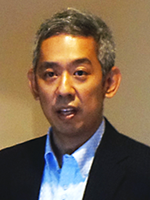 Mr. Kobashigawa
It is law firm specialized intellectual property related to company law and IT judicial affairs. Its advanced attitude towards intake had received numerous customers' trust.
We have interviewed the person of law firm and Mr. Kobashigawa of Prime Solutions Co., Ltd. who had handled the system integration of work load information management of registered lawyers to issuance of invoice process as one stop.
Challenge maximizing accessibility of TeamSpirit!
Person in charge at the law firm: The TeamSpirit we had introduced is cloud service which support Salesforce 1, and it is a tool targeting attendance, work load and expense information control. Originally we got this to batch control of registered lawyer's work cost and make process effectively, however we had faced to a huge problem from the beginning. That is issuance of invoice was separated process. Although enter information to TeamSpirit, for the stage of invoicing, we had to refer to the report output from TeamSporit and re-enter the information to Excel. Invoice requires editing layout according to agreement, work process has become complex, and employee who could attend to it become limited. This status will increase unnecessary work and also there are risks to make errors. The system to issue invoices directly through Salesforce from TeamSpirit with accumulated work load information. An ideal system construction we achieved with OPROARTS introduced by Prime Solutions.
Accumulated work load information in TeamSporit became available to output invoice with OPROARTS. The work load to create invoice was decreased to 3 days from 6 days, just an half! Invoice issuance process has become standardized which was be able to make by one accountant. This reduces errors and easy hand over in the future when necessary. We sincerely trust that we have achieved make boulder organizational structure.

3 superiorities to decide OPROARTS
Mr. Kobashigawa, Prime Solutions Co., Ltd: When you consider about report solution, the first name that you will think is OPROARTS. We have evaluated OPROARTS as an IT professional from the following 3 points of view.
Firstly, 'Security and Availability'. Information of OPROARTS which runs on cloud is encrypted and secure high safety at always. Further, 99.99% of availability in 8 years. Core process such as issuance of invoice which is mission critical requires high security and availability.
Secondly, 'Compatibility with Salesforce' is important. Not only batch output from Salesforce but also batch download after compressing the generated PDF is available. In addition, saving PDF to each invoice data on Salesforce is possible.
Thirdly, ' Substantial Development Base'. There is a design tool to design report layout on Web browser and also flexible support service is available for complex layout by professional personal.
The biggest difficulty with this subject was that there are various contract forms between lawyers and clienteles, and most appropriate invoice was needed to generate automatically. Contract form can be for company or individual, if company, company seal is required or not, if individual, do we need to state withholding tax. There were 6 types of invoices. If try to create the system to edit manually depending on contract form, it will take massive labor and time. However with OPROARTS, since we can use WebAPI which can be used on Salesforce, complex process could have done almost no coding. Further, from the exclusive support site, we could get full information and support, therefore it was very helpful for our development. We would like to thank OPRO for all the support.
Major Effectiveness
Time to generate report was reduced to 3 days from 6 days! Effectiveness became double!
Standardized work process!
6 types of Contract forms became available for auto generation of invoice issuance!
Flexibility to expand in the future!
Product
* Please be noted that customer information stated here is as it is at the time of publication