V-cube Inc. - Case Study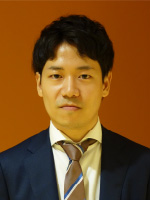 Mr. Tensaka
V-cube Inc. is a pioneer in the visual communication market for internet conference, seminar, training, and customer support. Structure that person can talk face to face and get closer relationship is very much appreciated, and achieved top market share for 8 consecutive years.(*)
*Seed Planning Market Research and Consulting '2015 Video conference/Web conference/Voice conference/Recent market movement of UC related product'
We have interviewed Mr. Masaki Tensaka who started 'NEXT project' –operation improvement project.
Aim for kind document for user
Since we provide varieties of services such as conference, seminar, training and customer support, there were various pattern of service application to be filled. Furthermore, additional options for each service and sales types, application form was complex, as a result, incorrect information was entered. This leads to difference with sales and quotation data.
There was request from in-house sales representatives for 'easy to use application.' Definitely there were problems that needed to improve the operation of application. Hence we use Salesforce for data management, we considered to develop by ourselves with Visualforce. However, required application layout is over 40 types. Not only the number of anticipated, but for direct and reseller, layout can be brunch out. Also depending on the plan changes or contract revisions, we realized developing by ourselves is not possible. We started considering Salesforce AppExchange. We searched Apps from the points of 'Collaboration with Salesforce', 'Operational ability of report create function', 'Control fields to display' and 'Cost'. After careful evaluation, we selected OPROARTS from the 4 main points of view.

Completed 40 patterns application in a few days
Details of how operation was improved by OPROARTS and Salesforce are; first minimize manual entering field dramatically which can be automated by setting the field to auto update new function. In addition, prepared multiple application layouts by OPROARTS, and hide unnecessary field by using if clause. This had reduced risk of incorrect input. Whenever new service is released, OPROARTS can support with flexibility.
Once complete the layout with drag & drop, and other layout can be made with minor changes. We had made 40 patterns of applications in a few days. Also OPROARTS has an affinity with Salesforce, even there are additional services, product master maintenance is only required but not report changes, and information is automatically saved to Salesforce. And most of all, its ease to use which result to speed up of work are well appreciated.
Create easy, update easy
Collaboration of OPROARTS and Salesforce brought down incorrect entering by 30%, time to create the application was 60% down. When we consider the expansion of future service, merit will increase further. Since OPROARTS can create and update various type of business document, we recommend to people who are considering using Salesforce.
Major Effectiveness
30% reduction on incorrect data entry
60% reduction
Flexibility to expand service
Product
* Please be noted that customer information stated here is as it is at the time of publication