NIHON ESLEAD CORPORATION - Case Study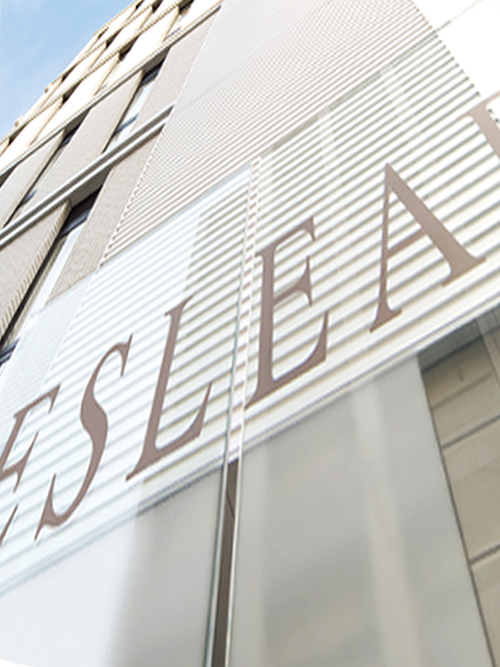 Osaka Headoffice
'Create living space from customer's point of view' is motto of NIHON ESLEAD CORPORATION who is providing value added apartment to customers in Kinki area of Japan. From purchasing the bare land to designing, product planning, sales, and after service is always a form of their business way of winning the customer's trust and being ranked high as best apartment provider. Reduced population, safety of apartment, free choice of electricity supply and so on, the business is not being easy to win in this competitive market, however, this company has implemented Salesforce, and has unified information availability, and reviewed system from many different angles and solved problems. And finally, they had to face with another difficulties of reporting and here is our product OPROARTS Live was implemented into their system.
We have interviewed Mr. Tatsuro Marui, Assistant Manager of NIHON ESLEAD CORPORATION for the implementation of OPROARTS Live.
Paper based information was bottle neck of speed
The one of main reasons that we are successful in this competitive market is speed. Read the trend without hesitating the changes and reflect to our product and services way in advance makes customers satisfied. However, in other way, we had very old system in the office, which is paper based information. Outputting paper was still main method and sometimes, even customer's information was in paper and to share with others was really difficult.
As a result, we cannot get necessary information timely or sometimes we could not store the entire document in the office. Losing speed can be key reason to lose customer or market share. At that time, what we found Salesforce. Information kept by sales person and spread in different branches are all gathered and kept in one system – Salesforce. We could immediately see the difference once information was available. Feed back to customer from Web inquiry was done timely and result of advertisement increased. We thought we were on right track. And then...finally we foresee another problem.
What we need is detailed functions like on premise
As used to be, we needed business report and when we cannot use report function the way we want was real problem for the company. Although we tried to reduce, minimum report type was 100. If we need to develop this one by one, what a time and cost will be. And this time, we came to know that there are applications for report. But we were not so sure whether the application will solve out our needs.
As we thought that if there are not detailed functions to create report like on premise can do, our employees will not accept. First of all, direct print was 'must'. With this requirement, potential application was OPRO and one of printer makers. But this printer manufacturer's one was only available for their printers where OPRO's application supports any type of printers. With this fact, our decision were made, and in addition to this, a word from OPRO saying 'if required, we can assist you on designing template' was main factor to select OPRO's application.
Complex report was so easy to design
Even though we had so complicated objects, since we implemented OPROARTS Live, we managed to design 75 reports out of 100 within 1 month. If it was simple business report, it is not a matter to complete in no time. As that much, this application is easy to use and versatility. Although OPROARTS Live is specialized for reporting, the functions available are all what we need to design how we want. Next, we would like to utilize 'Posting Service' and achieve further work efficiency.

Main Effectiveness
Work efficiency
Speed up to attend on customer requirement
All the reports are customized in house reflecting employees opinion.
Product
* Please be noted that customer information stated here is as it is at the time of publication