Nikkei Inc. - Case Study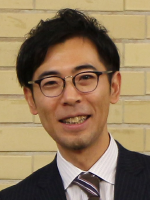 Mr. Takashi Yamada
After carrying over Nikkei Inc.'s Digital business, a total business information search service; Nikkei Telecom provides various related information to solve the problems. This service had gained members from newspapers and magazines in the past 30 years from national/international establishment database, personal profile, and wide business information.
Mr. Takashi Yamada, Digital Media Department of Nikkei Inc. introduces OPROARTS case study on the biggest business information data business in the country
Challenge to automate output of receipts and create address label
'Nikkei Telecom' is consist of innumerable support from Nikkei Inc. mainly and each journal function, publishers, financial industry, and so on. We provide information in customer's required style collected from database, and pay each information provider according to number of view. We, at 'Nikkei Telecom' are using OPROARTS in 2 occasions.
First one is creating and delivering receipt to credit payers. Customers who utilize information is not only individual but corporate companies. For companies, often they require receipt in hard copy (paper print out), therefore we have automated this receipt issuance process by OPROARTS. And the other reason was to send product information to customer, we needed label with customer's address. Earlier, we were checking one by one and printed label. But with OPROARTS, we now print in batch. Daily process increased dramatically, but with these two issues we achieved, you may not get enough expression. The effect OPROARTS had brought to us expanded furthermore.

Make system that is loved by user on the spot
Receipt delivery for online payment is just 2-3 per day. If that little, you may think making by hand manually is alright. However, employee who prepares the receipt is very nervous to create the receipt in order not to make any mistakes, which is beyond our imagination. Due to this, secondly effect was seen. Even a little thing, but effectiveness was clear. Other departments started requesting what they want to achieve with OPROARTS.
As an example, we are currently working with OPRO Japan on automating generation of usage details report and delivery for information providers. It is to report usage details to over 400 information providing companies, and it used to be done by retrieving data from core system, and entering to Excel manually. Our idea is to remove this process. Even our company is excited to see the result and effectives the result will give. Minor or small changes can give large idea by giving confidence.
A strong partner who always seek for best solution
OPROARTS is versatile tool and this is due to each OPRO Japan employees charm we have faced and felt. When we just say 'if we can do…..' then we get new idea on very next day. They are always seeking for best solution and never give up. We would like to work with OPRO Japan as a strong partner in the future too.
Major Effectiveness
Automate each report generation process
Reduce nervousness from employee
Idea to improve process are coming from entire employee
Product
* Please be noted that customer information stated here is as it is at the time of publication