ANRITSU INFIVIS CO., LTD. - Case Study
Hold up safety of food & drug's by fulfilling support service
~ Challenge to mobilizing support service ~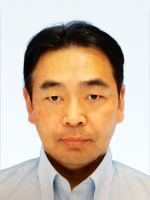 Mr. Daisuke Tsuchida,
CS Development Department
ANRITSU INFIVIS CO., LTD. supports food & drug's 'safe & security' by finding external object using high technology machine. Most concern is customer satisfaction, and from development, manufacture, sales and maintenance, consistent service thru out 24 hours availability are well appreciated by customer and winning lots of customer satisfactions.
We have requested to Mr. Daisuke Tsuchida, CS (customer satisfaction) Development system of ANRITSU INFIVIS CO., LTD. to introduce OPROARTS which contribute from fulfilling support service and improve customer satisfaction.
Not to disturb customer's manufacturing line
Most of our customers, who deployed our checking machine, run their factory 24 hours a day with 3 shifts. The manufacturing line is successfully moving only when all the machines are running and, when checking machine has trouble, we have to immediately attend to it. Since customer's satisfaction is our most important target, in order to meet to customer's requirement, since 2010, we are providing 24 hours customer service to enable to attend to the problem by our engineer. However, within limited employees, it was not easy task and also engineer's effectiveness was not satisfied at all.
What came up was mobilizing support service. First of all, do not waste travelling hour of engineer. To attend to checking machine's error, often parts and 'how to fix' information available in history are required. Therefore, for an urgent trouble, going to office to get those parts and information, and then visit customer's place was usual pattern. For this, implement system which can share real time information, and a system that can be accessible and retrieve information from mobile device. And another one is creating process report by engineer to submit to customer on the spot. In order to achieve this without wasting time, we have found the way in OPROARTS.

Reduced cost of 17 million yen in a year!
Process report consists of name of product, trouble status and reason, parts required, time to fix the errors, etc. a detailed information have to be recorded, and once its filled, customer signs, therefore the report has to be made on the site. We were filling on the printed form by hand. If this filling information part can be mobilized and share information with the system, we can expect process improvement by site unit. Then what we had to do is to contact OPRO Japan. Reason is just one, OPRO Japan is professional whom we can trust and they have lots of past results.
We created process report by adding minimum field and also requested fields by engineers. Product name, errors that happen often etc. we made those listed, so engineer can just select and reduce time of entering information. Detailed parts were neatly prepared by OPRO staff and we have finally achieved the mobilization of creating process report. Engineer just enter necessary information on site and submit report to customer. Support service mobilization achieved tremendous result. Cost down by per incident was office work 0.25 hours and on site work 0.2 hours. Totally we achieved cost reduction of 17 million yen in a year. And most of all, we have reduced incident to make customer wait, therefore in other mean; we are achieving support for food & drugs safety.
Don't give up on improving business process
We look forward further improvement on support service, and near future, without outputting report on paper on site, may consider applying electric pen or eSignature. Easy to say No or give up, but listen to employees who works on site and for customer, there is always hints to improve. We have well experienced that this time.
Major Effectiveness
Achieved 17 million cost reduction in a year!
Increase customer satisfaction by improving customer support
Employee's job satisfaction increased by reducing unnecessary work
Product
* Please be noted that customer information stated here is as it is at the time of publication