Support unique graph - Integration solution
Need unique graph which Salesforce standard function does not support. Only image of graph is required. Want to integrate graph with system on Salesforce. OPROARTS Prime is the answer to all.
Standard function of Salesforce dashboard and graph function of Visualforce have limitation. OPROARTS supports standard to unique graph like stock prices chart and curb graphs which are sometimes not available in graph tool too. Also, OPROARTS generate and download graph image by URL request, thus numerical expression and displaying graph image in Visualforce can be achieved. Integration with Salesforce function allow you to save graph as Notes & Attachments when outputting.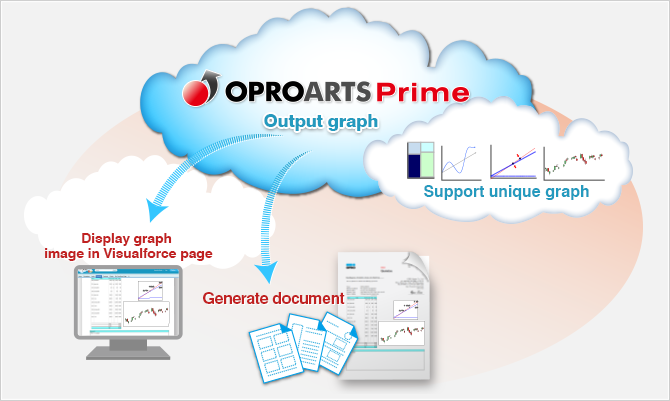 Product