Increase customer and revenue by sales promotional flyer

Introduced Salesforce, managed cost cutting, contributed to increase revenue, but this financial year keeps just steady…..sales planning with existing customer, increasing large revenue is difficult task. Increase number of customer, sales and profit? Use customer management function of Salesforce, easily create promotional flyer which appeals well about product, and increase customer's satisfaction.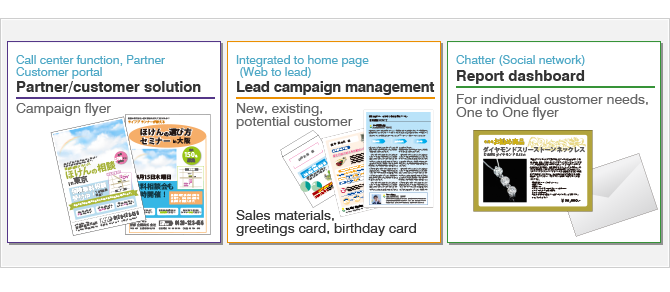 Retailer and partner create sales promotion material themselves. To make several types of material to suit different customers are not easy and each agent does not have consistency. Since flyer like campaign take times to get approval and etc, each makes own flyer, and as result, partner portal is not utilized.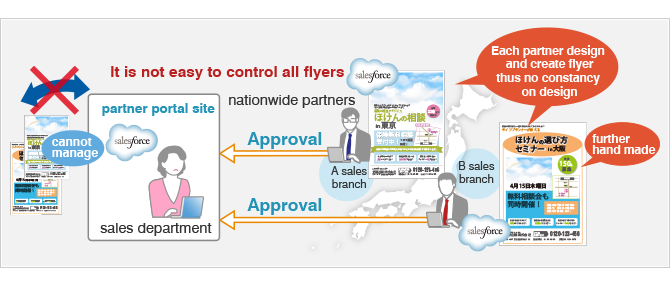 Use partner portal site, create suitable to the area speedily, get approval by workflow and check the compliance.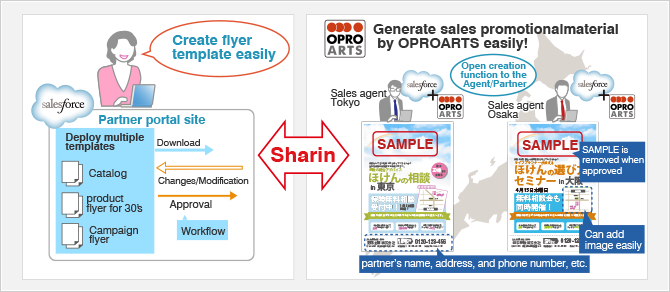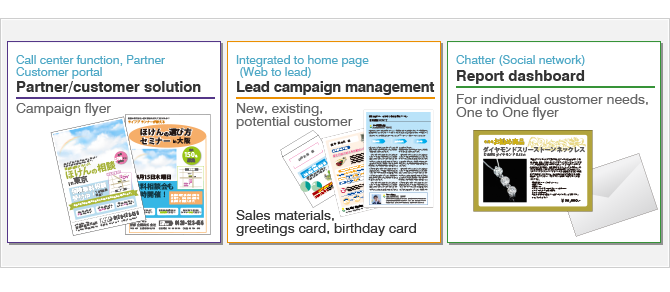 To busy trying to get new customers, support or communication to the existing customer is not done enough. Since inquiry from homepage or approach to potential customer are covered properly, deal with promotional marketing material, but does not have time to prepare it, more ever, we don't know where the latest sales letter, that much management of sales promotional materials is complicated.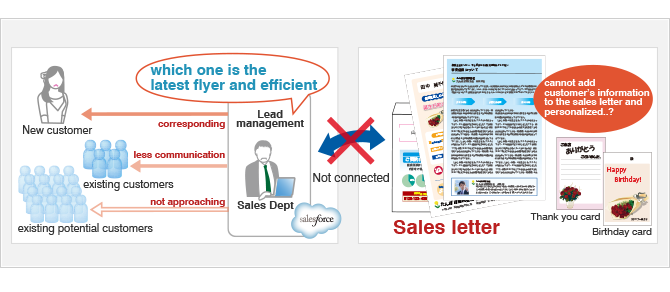 Prepare sales letter according to phase to shared new, existing and potential customers, and by just merging customer's information, sales letter is ready to send and increase communication with customer is kept frequently.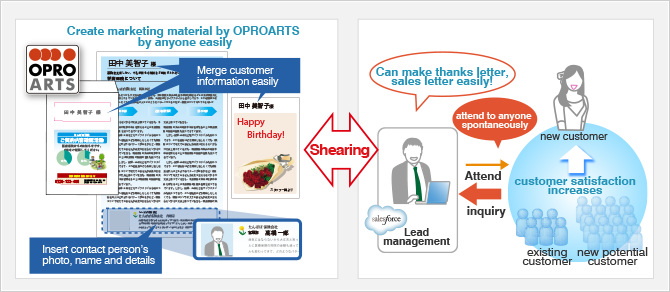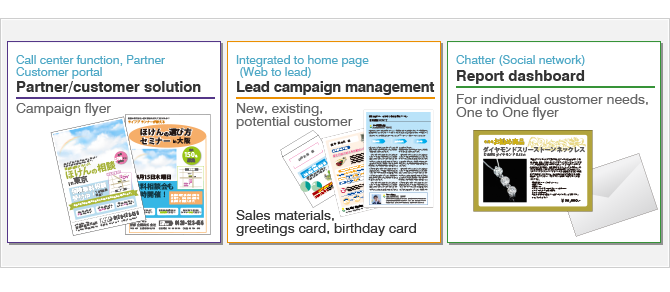 Real time information entered daily is not utilized to One to One marketing, which is deployed to each individual by according to customer's purchase history and attribute.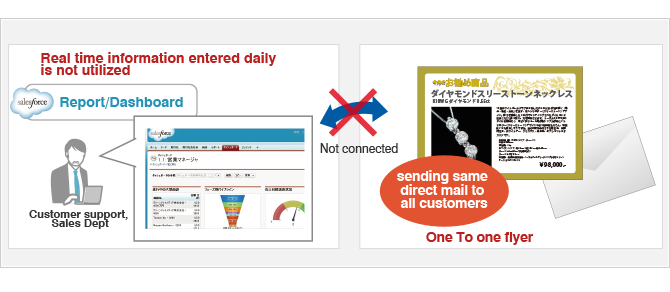 Reflect result of customer's analyse to One-to-one flyer, and propose the products that customer may have interest for upsell and cross sell.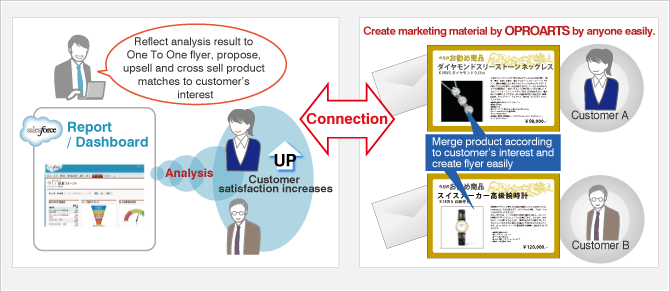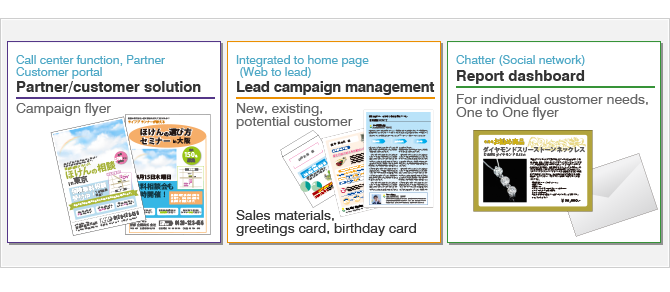 Product