Replace Fax system?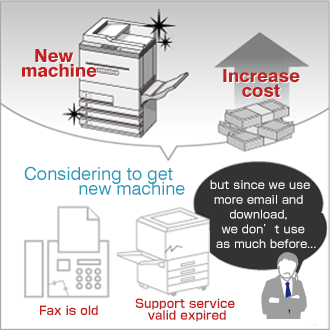 How do you send business document such as Quotation and Invoice? These days trend is by Web download or email, however there are cases using fax machine.
Sending document by fax is costly compare to Web download or email. For example, when sending Quotation and Invoice with different format to customers, reporting system, fax device, fax dedicated line and communication fee will cost a couple of million yen.
Replace from Fax device and reduce cost dramatically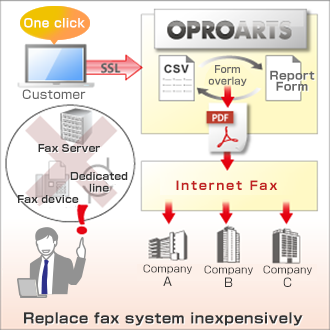 When fax was main source as deliver method, it was worthwhile to spend large amount as an initial investment, however Web download and email are main today, faxing is secondly requirement.
In that background, fax device which we got during high demand time now is old and support services are expired, and time for replacement.
With OPROARTS, you can replace fax sending system using fax device and fax server inexpensively. It is a system to run on cloud, therefore having server device and dedicated fax line is not necessary. Let's clean up unnecessary cost.
Product