What is OPROARTS Live?
It is an application to design 'report template' on the web browser, which defines report layout. Designed template can be used to generate the PDF report utilizing report engine - OPROARTS Prime or OPROARTS Core.
Design layout on the browser
User can design with often used components for report such as Barcode, dotted Line and Rectangles with curved corner from the web browser. Each Component has a property sheet to decorate font and line thickness, color, select line or background color.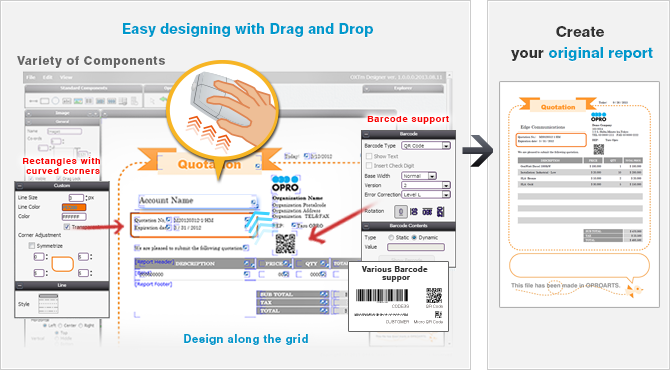 Easy mapping of output data
Define CSV data for the report layout. Defined CSV data can be easily mapped by drag and drop.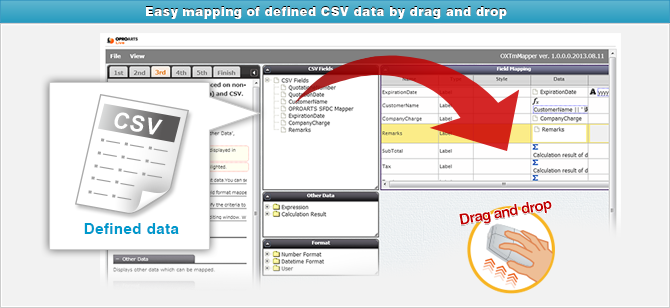 Various functions
Operator, Function, Conditions, and Sorting method will allow you to achieve any requirements and needs.