What OPROARTS Connector for kintone is?
OPROARTS Connector for kintone is a kintone app to generate business document from kintone by integrating OPROARTS. Use the document template designed by OPROARTS Live, map to data saved in kintone, and create a custom button for document generation all by user without any programming.
Speedy!
With a speedy and high performance of OPROARTS repot engine offers you fast and stress free experience.
Designing document and settings are available anywhere at any time with internet connection. Pre-designed sample templates will make your work easy or you can customize those templates and make your own template as required.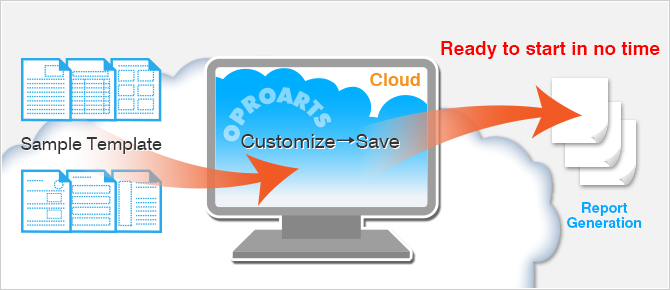 Professional Document!
Using OPROARTS Live, user can design the document layout on the web. With various functions and components, professional and rich looking document will certainly meet with your satisfaction. Supporting many types of barcodes, QR code and also images to retrieve from URL.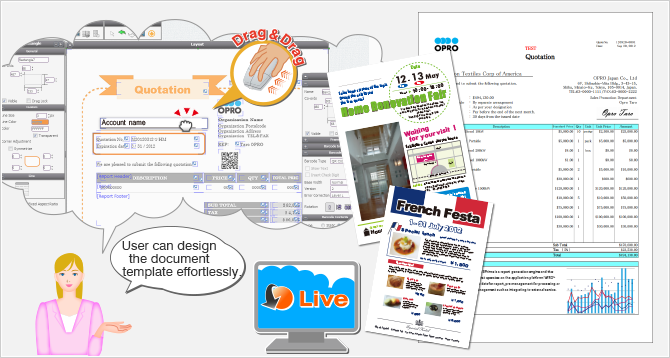 Easy!
Generated report template and kintone are seamlessly integrated. Mapping of the fields with one click, select available report template on kintone, and many other utilities are offered for user to get maximum functionality effortlessly. Furthermore, JavaScript is automatically created in order to make Generate button for report generation. These performances will certainly minimize your valuable time. Try a real 'Value for money' app.